Podcast 3. Pensar el futuro o descubrir posibilidades
El episodio lo encuentras en tu plataforma favorita de podcasts.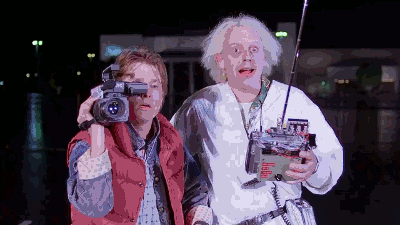 Libros
Get there early: sensing the future to compete in the present de Bob Johansen
100 year life de Lynda Gratton y Andrew Scott
Future Shock de Alvin Toffler
The nature of the future de Marina Gorbis
Cursos
IFTF: Futures Thinking on Coursera
Artículos
The perils of short-termism: Civilisation's greatest threat de BBC Future
Canales de video
Plataformas de información
Señales del futuro en comercio
Hema por Grupo Alibaba
Señales del futuro en entretenimiento y deportes
Campeonatos de League of Legends
Señales del futuro en salud y medicina
Death on demand: has euthanasia gone too far? por The Guardian
Señales del futuro en movilidad
It's 2020: where are our self-driving cars?
Sitios Web donde puedes buscar señales y motores de cambio para pensar en el futuro
¡Gracias por escuchar!